Galway Museum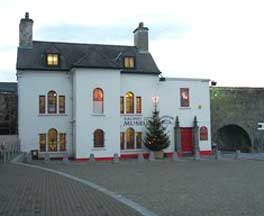 The
Galway Museum
is essentially a folk museum and it features a considerable number of artifacts related to the fishing industry, which was, and is an integral part of tradition in the city.
Galway City
Museum was established in 1976. The premises were built c.1800 as a private house. In recent years they have been occupied by the Comerford and Greenwood families and between 1948 and 1954 by the sculptress Clare Sheridan. It became part of the Corporation's administrative offices for a period, prior to the establishment of the Museum.
The museum aims to provide a cross section of the antiques and implements that were historically used in Galway, reflecting its traditions. Artifacts include farm implements and tools as well as pieces of machinery. There is an impressive collection of military material, including arms. Galway's medieval heritage is also represented in the medieval section, along with a series of 17th century stone carvings.
Other Attractions of England